INSTITUTIONAL INVESTOR REDESIGN
A refresh of a trusted Wall Street title that better reflects
an evolving digital landscape and younger audience.

The redesign included a bold new typographic approach; a more visual display
of information; the development of a stable of world class photographers
and illustrators; a reorganization of the content to better align with the magazines
website; and the implimentation of the new identity across all digital and
print properties. The result is a younger, more modern look and a more accessible
reader experience.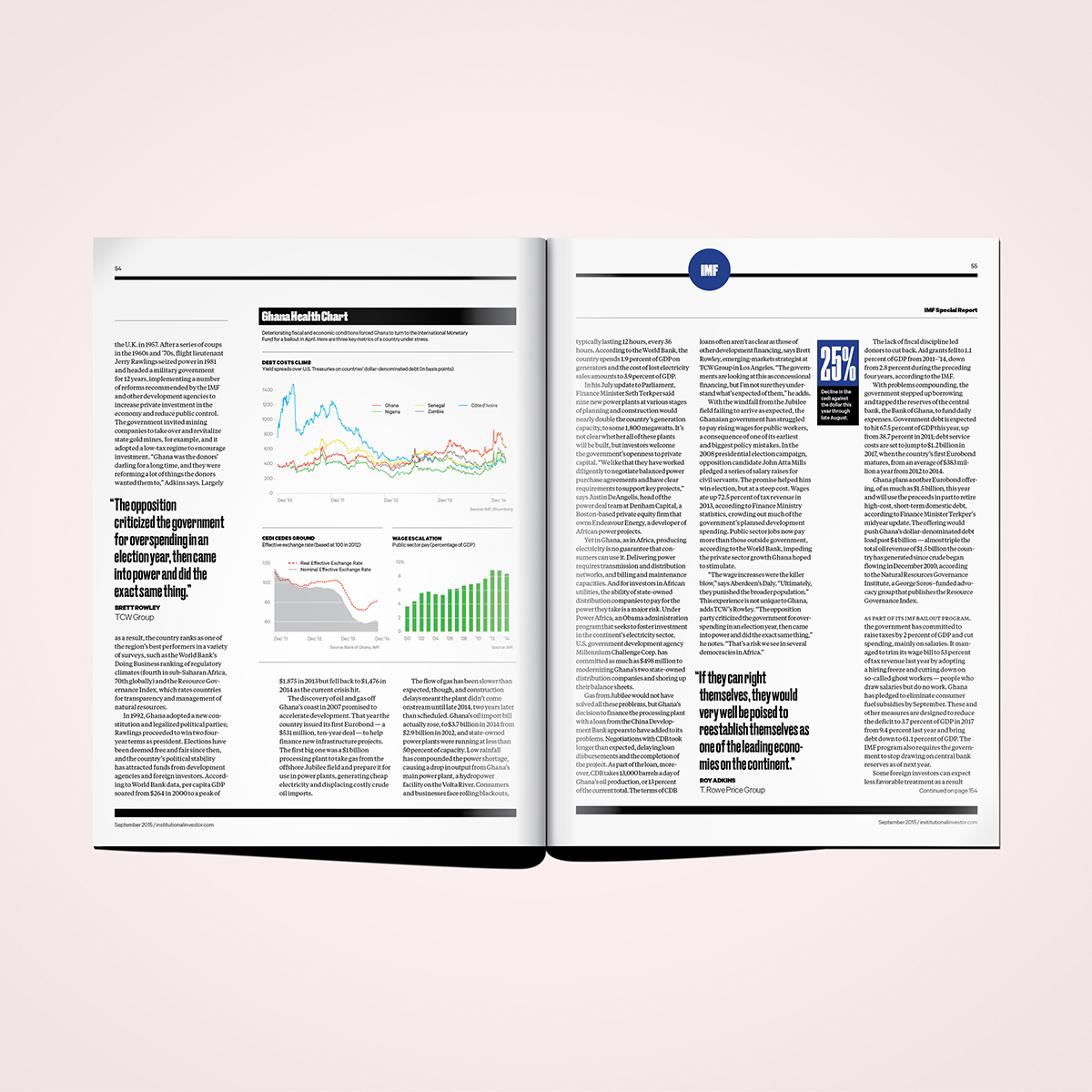 Nathan Sinclair Art Direction & Design
nathan.sinclair@gmail.com / 201.286.9132
New York