An app that helps travelers feel more prepared by organizing and making travel documents easily accessible.
MICA UXD Master's Program Case Study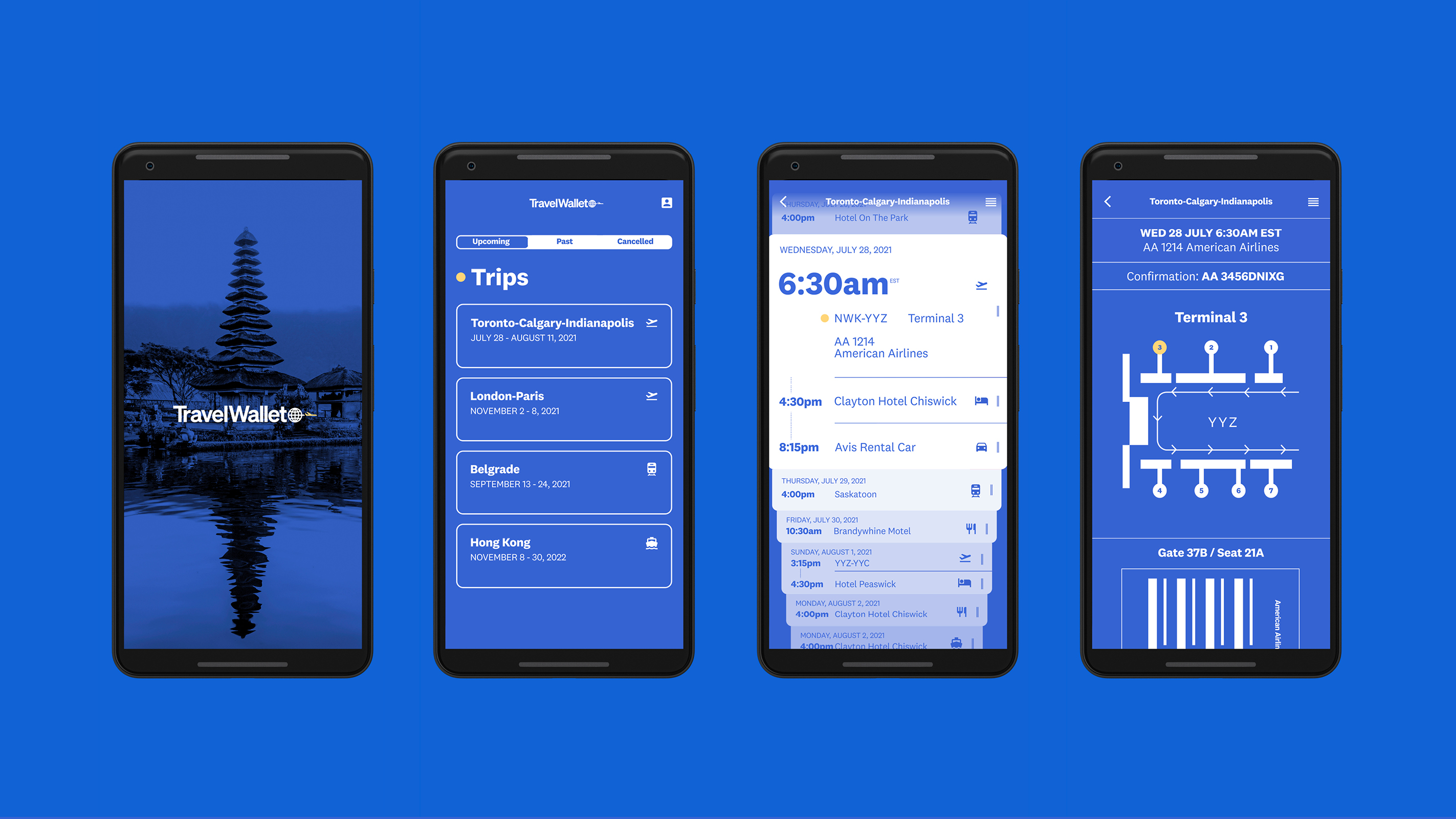 ---
The Challenge
—
How might we help travelers organize and retrieve their travel arrangements so that they feel better prepared?

---
---
Identifying the Opportunity

—
Travelers today make most of their reservations online, they receive travel documents and confirmations from many sources. Airline tickets, hotel and rental car confirmations can be hard to keep track of and difficult to retrieve at different stages of travel.

The high-level goals were to identify the following:
1.
2.
3.
4.



---